FENCE COMPANY

IN HARTFORD
When looking for a fence company in Hartford, WI, check out the professionals at D&D Fence. D&D Fence brings over 30 years of experience in the industry to each fencing project in the greater Hartford area! When you are looking to expand the look of your yard or are wanting to open up space for more use, D&D Fence can install a beautiful new fence for you. Do you need fence removal in order to update your fence? We do that, too! While dismantling and taking down a fence yourself can prove to be a tedious and stressful task, D&D Fence's skilled team is trained in dismantling and installing a variety of fence and gate types. You can trust that D&D will take care of all debris and will make sure that your yard is clean and ready for whatever you have planned for next.
Quality Fence Installation, Repair, & Removal in Hartford, WI
We have many years of experience working with the following fence materials and fence types:
Fence Materials
Fence Types Removed
Perimeter fences
Privacy fences
Chain link fences
Split rail fences
And more! Whatever your current fence is, we can take care of its removal for you!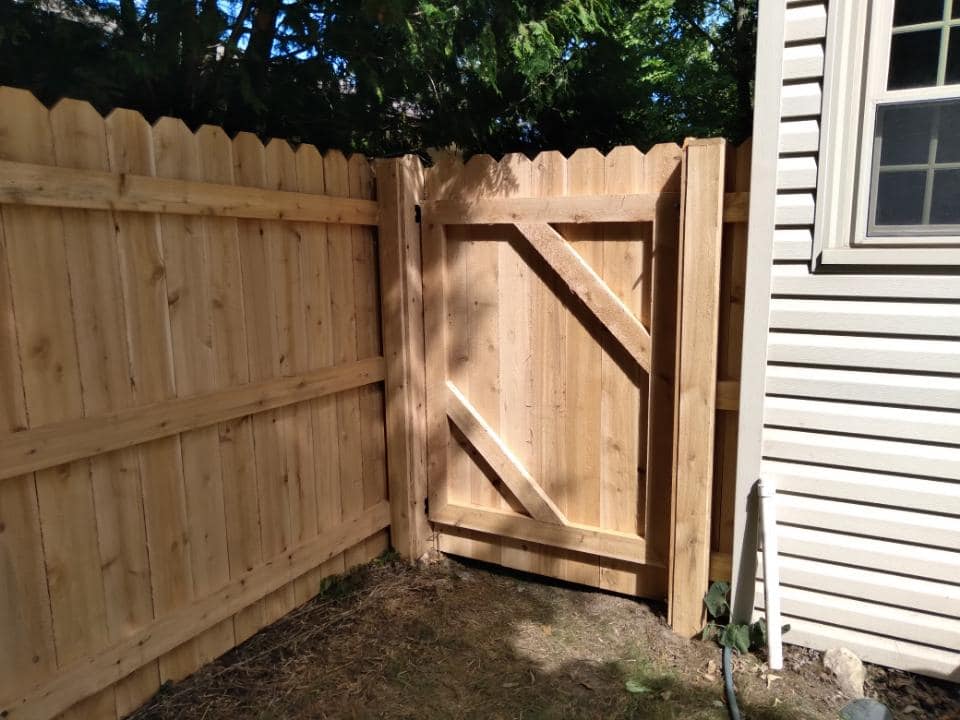 We are THE fence company in Hartford!! D&D Fence is ready to help you with your Hartford, WI fence project. Take a look at our gallery to see past projects. If you are looking to repair or install a new fence after the disposal of your old one, check out our services page. Follow the button below to get a FREE quote or to learn more.